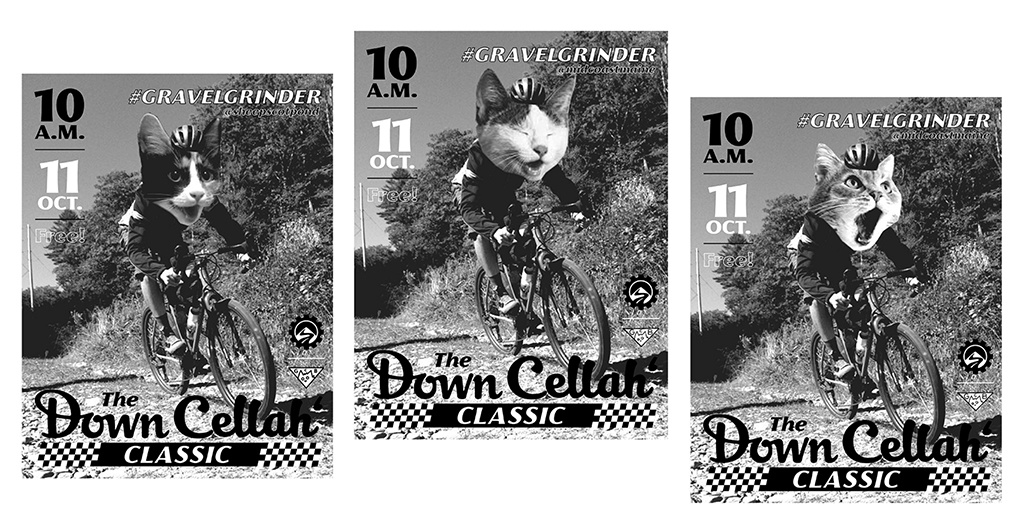 Sunday October 11
10 AM
Take a ride on the wild side and join us for this once-in-a-lifetime event! The Down Cellah' Classic is a good ole' fashioned bike ride through the heartland of Maine's Midcoast.
FREE
For all and open to any rider daring, this hand picked route covers some of the finest gravel roads(?) Maine has to offer. Test your skills on "RAD lines" or enjoy the rolling "Smoove Croose." Each course has it's challenges. And no bike will be the totally right choice, so choose wisely! Road bikes will likely be the wrong choice, IMHO.
Maps will be available here and at the start. A rest stop will offer only the bear-necessities. Helmets are required, masks MANDATORY:)
Inquire for additional information. Please respect Maine COVID-19 guidelines.
Rain date 10/17/2020
**Masks and physical distancing required**