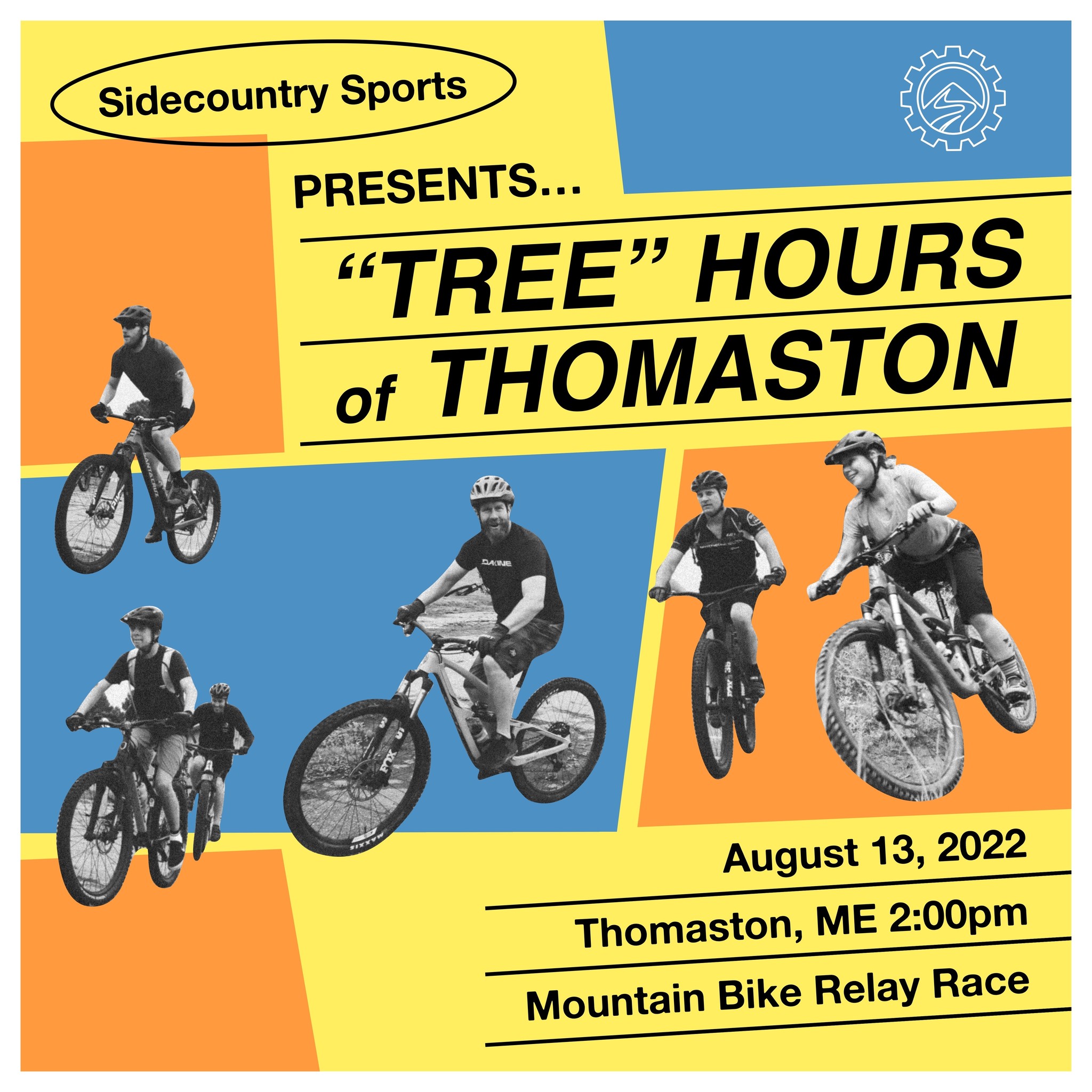 Welcome to the 2nd annual, "Tree" Hours of Thomaston!
This 3 hour mountain bike relay race is designed to be an all around good time for riders of all abilities. So grab a friend, get yourself a costume (?), air up your tires, and hold on for a wheelie fun ride!
You and a partner will take turns pedaling as many laps as possible for "tree" hours through the Thomaston Town Forest. The team with the most laps wins! But be ready, there may be some surprises along the way. . .  Our super-duper course includes a mix of trail, dirt and pavement suitable for *most any bike (off road bikes recommended).
The start and finish area will include water and some snacks along with plenty of room to make yourself comfortable between laps. Spectators are encouraged to come and support the teams!
Best of all, this event is FREE! Presented by your friends at SIDECOUNTRY SPORTS, there is no cost to register and all contributions go directly to trail building. So please consider what this event means to you and support local riding!
*Helmets are required for this event.
If you have any additional questions, please reach out to [email protected]