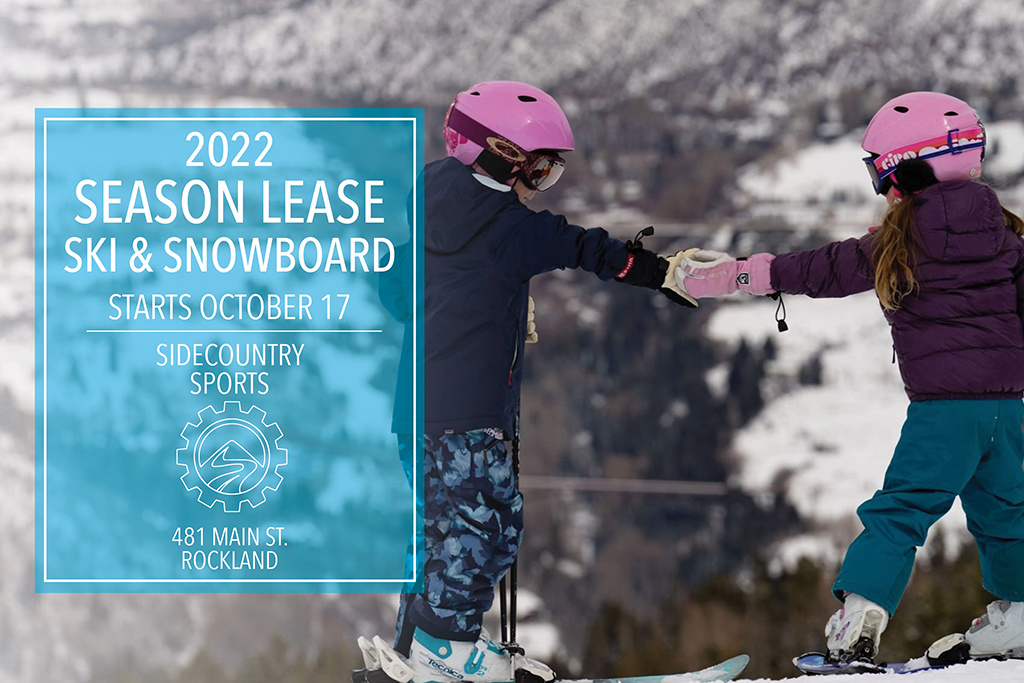 2022 Season Lease

Are you looking for a way for your junior athlete to enjoy skiing and snowboarding this winter but want to avoid waiting in line at the rental shop? A Gearworks season lease lets your athlete work on advancing their skills while benefiting from the consistency of well fit, high quality equipment all season matched specifically to their level of riding experience.  Our season lease equipment will meet your junior athlete where they are in their development as a winter sports athlete, and help them reach the next level. 
Our Gearworks Junior Lease package includes everything your beginner to intermediate junior skier or snowboarder needs to gain confidence on the hill, stay warm in the lift line, and keep your family out of the rental shop. Our Gearworks Performance Junior Lease package helps your junior athlete take their skiing or riding to the next level. Depending on your athlete's interest, we can match them with the right equipment to meet their goals for this season.  We have choices for junior racers, all mountain explorers, and for those athletes who live in the terrain park. 
Our Gearworks Beginning Teen/Adult Package is the perfect solution for adult size skiers and boarders who are new to the sport, or looking to get back into skiing or riding. Take advantage of this lease package to be sure you are correctly fit in comfortable, modern, well-serviced equipment that will make each day out on the hill more enjoyable. Get more time in on the slopes, and spend less time waiting in line for rentals.
To be fitted for Season Lease equipment you must make an appointment. Equipment is first come first serve through December 15th. Please give us a call at 207.701.5100 to make an appointment.
EACH INDIVIDUAL ATHLETE NEEDS A SEPARATE APPOINTMENT.

Before your appointment please sign your Season Lease waiver here.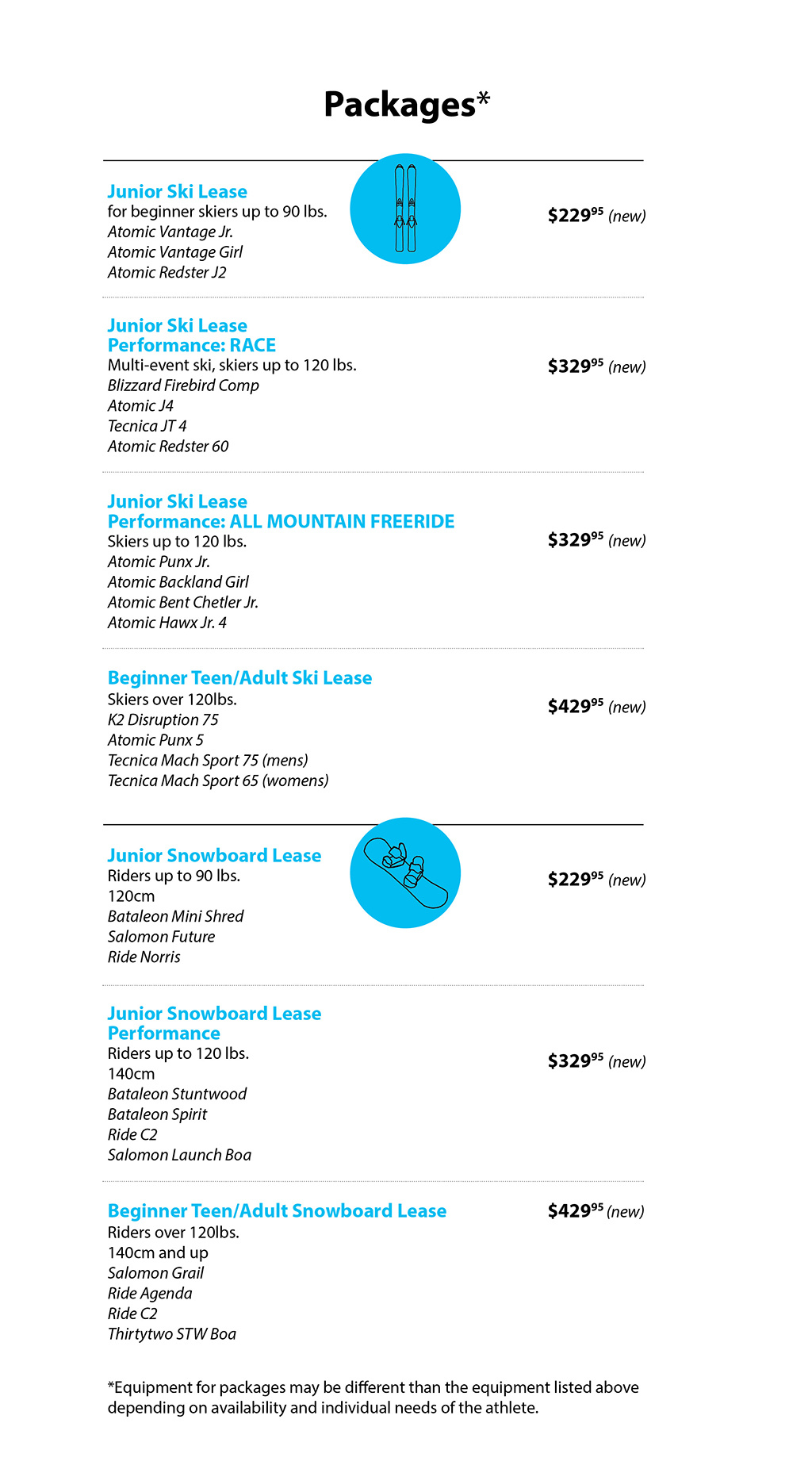 All Equipment must be returned by April 1, 2023