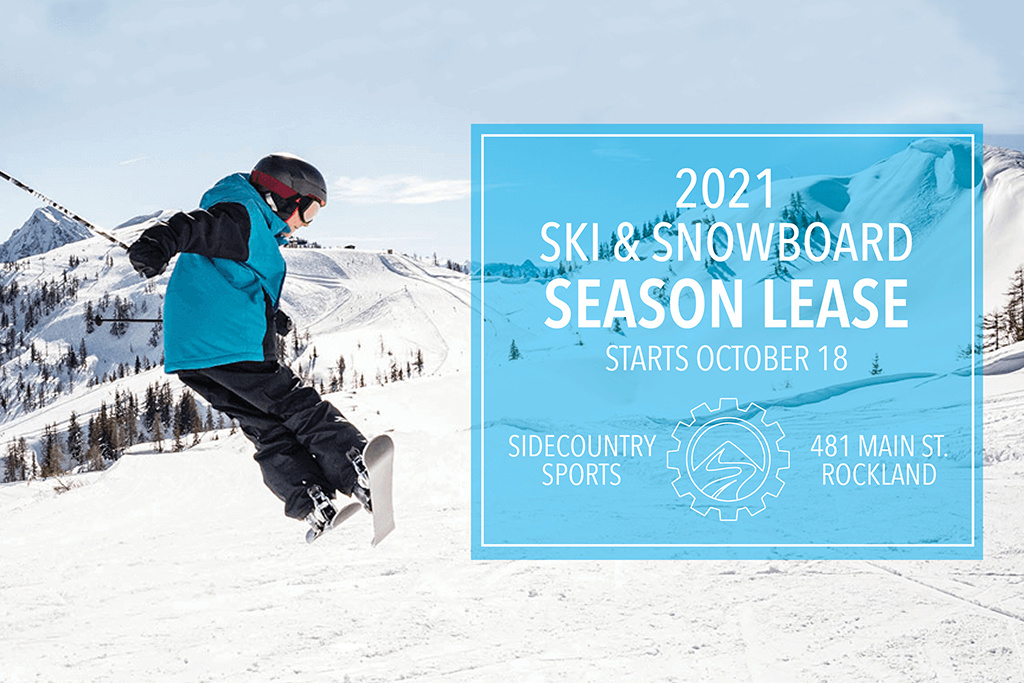 Gearworks Season Lease 2021
We've had a great Season Lease this year, thank you for coming in to get fitted for equipment! After December 8th Season Lease packages will be limited to the following in limited quantities: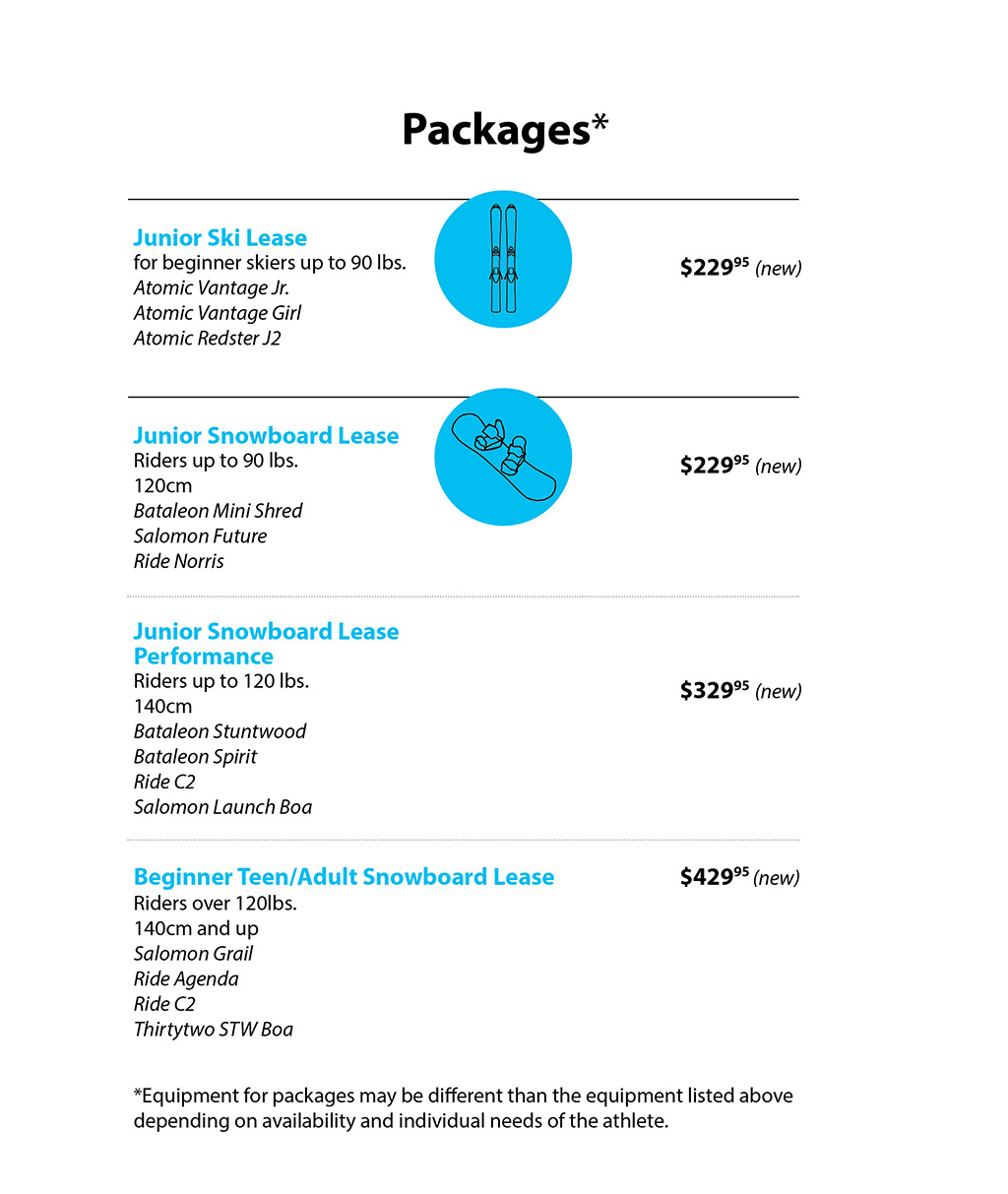 Our Gearworks Junior Lease package includes everything your beginner junior skier or snowboarder needs to gain confidence on the hill, stay warm in the lift line, and keep your family out of the rental shop. Our Gearworks Performance Junior Lease package helps your junior athlete take their riding to the next level. Depending on your athlete's interest, we can match them with the right equipment to meet their goals for this season.
Our Gearworks Beginning Teen/Adult Package is the perfect solution for adult size boarders who are new to the sport, or looking to get back into riding. Take advantage of this lease package to be sure you are correctly fit in comfortable, modern, well-serviced equipment that will make each day out on the hill more enjoyable. Get more time in on the slopes, and spend less time waiting in line for rentals.
How to get fitted for Season Lease Equipment:
1) Read through our Covid-19 information (below).

2) Make appointment via link at bottom of this page (credit card information will be taken to hold appointment but card will not be charged). One Junior Athlete fitting per appointment.

3) Sign waiver that is sent with appointment confirmation.
4) Show up for appointment on time. Appointments are REQUIRED to be fitted for Season Lease equipment. Only one parent and one junior athlete per appointment. YOU MUST SCHEDULE A SEPARATE APPOINTMENT FOR EACH INDIVIDUAL ATHLETE.

5) The lease program for new equipment will last until January 15, 2022, based on availability.

Keeping our customers and staff healthy is our #1 priority. To make your visit as safe as possible we are committing to the following:
All families must schedule an appointment (link at bottom of page)
If you are experiencing any symptoms of illness, or if family members become symptomatic or ill please reschedule your appointment
Only one adult and one child per appointment
Masks are required for everyone
Each fitting station is socially distanced and sanitized between customers
Staff is practicing frequent hand-washing and/or use of hand sanitizer
Plexiglass has been installed at key transaction centers as additional protection
*If there is a particular concern about safety or scheduling please call us directly (207-701-5100) to discuss. We can make special arrangements if needed (appointment outside of operating hours, measure/try on outside etc.)

All Equipment must be returned by April 1, 2022