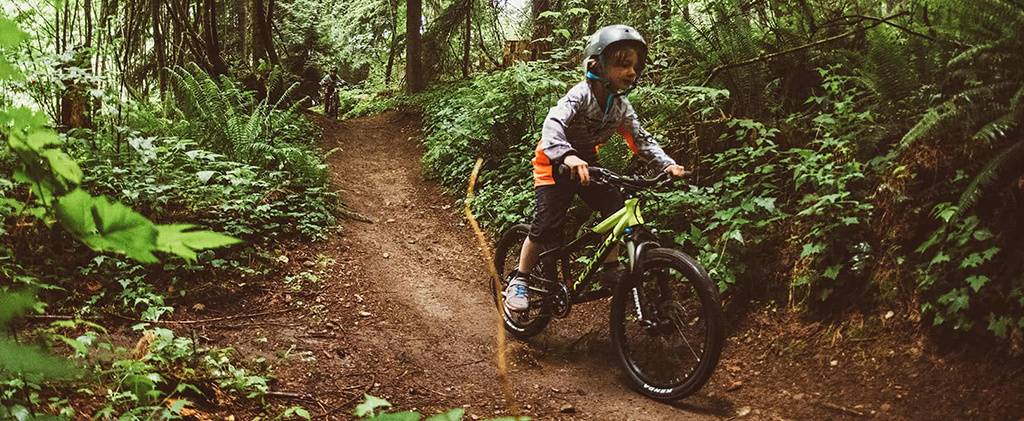 Experienced young riders need the right gear to push them to the next level. From mild off-road riding and aggressive trail adventures, look no further for the perfect bike for your youngster. All models come with gears and showcase cool, modern graphics to keep them moving in style.
Trails are getting tougher. All-Mountain expectations are rising...and the kids are stepping it up.
To create the new Norco Sight Youth 27.5, Norco drew on the same inspiration and science that developed the 2020 adult Sight, but developed it specifically for the amazing riding witnessed on trails by kids who aren't even out of middle school yet.
Seeing all that skill and boundless potential aboard bikes that are either under-built for what they're trying to do, or limited by something that's just too big, it made Norco wonder how much quicker the next generation of All-Mountain riders could progress if they had a bike that's designed just for them.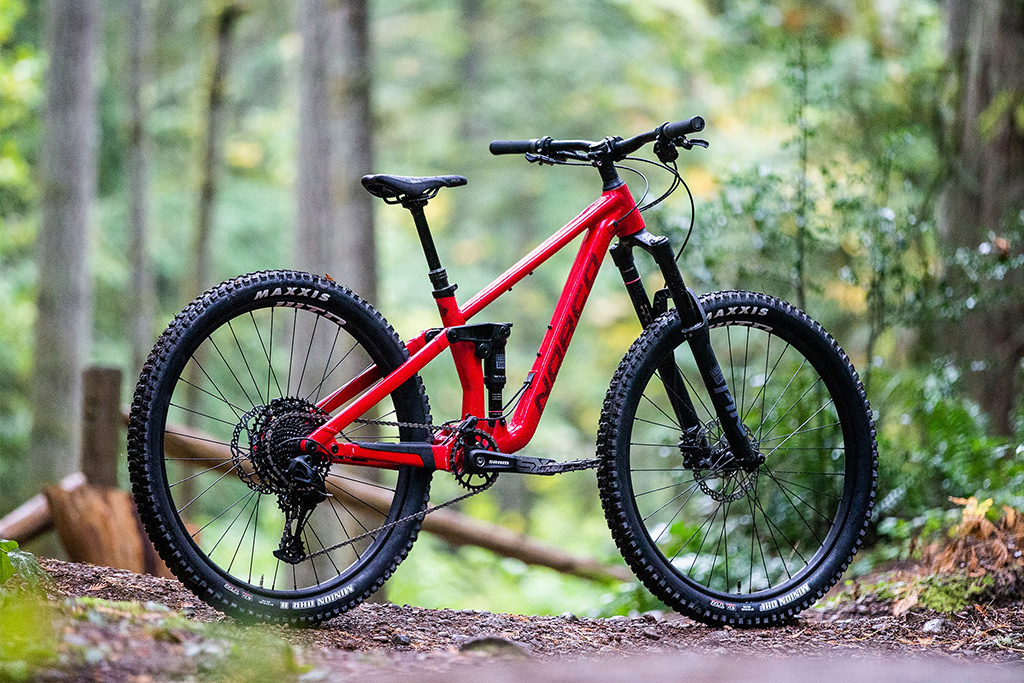 The Sight Youth 27.5 employs Norco's Ride Aligned™ design system to create a ride that doesn't just fit a 4'9" – 5'2" rider, but is deliberately tuned for them. So, instead of stalling their progress while they outride their kid's bike – waiting to grow into an adult one – they can step things up sooner, and capitalize on the rubber bones and questionable judgement youth provides them.
With generous standover clearance, the Sight Youth 27.5's provides maximum front and rear wheel grip on climbs and descents, maintains momentum and cadence in technical situations, and allows the suspension to move freely without absorbing drivetrain energy. This creates an All-Mountain experience that feels dynamic under rider input and provides a confident, stable chassis when charging though rough terrain.
The youth tune is taken to the next level with lighter springs and shock damping curves, with Ride Aligned™ kinematics providing 140mm rear and 150mm front travel for a more forgiving ride under lighter riders.
See the Sight HERE.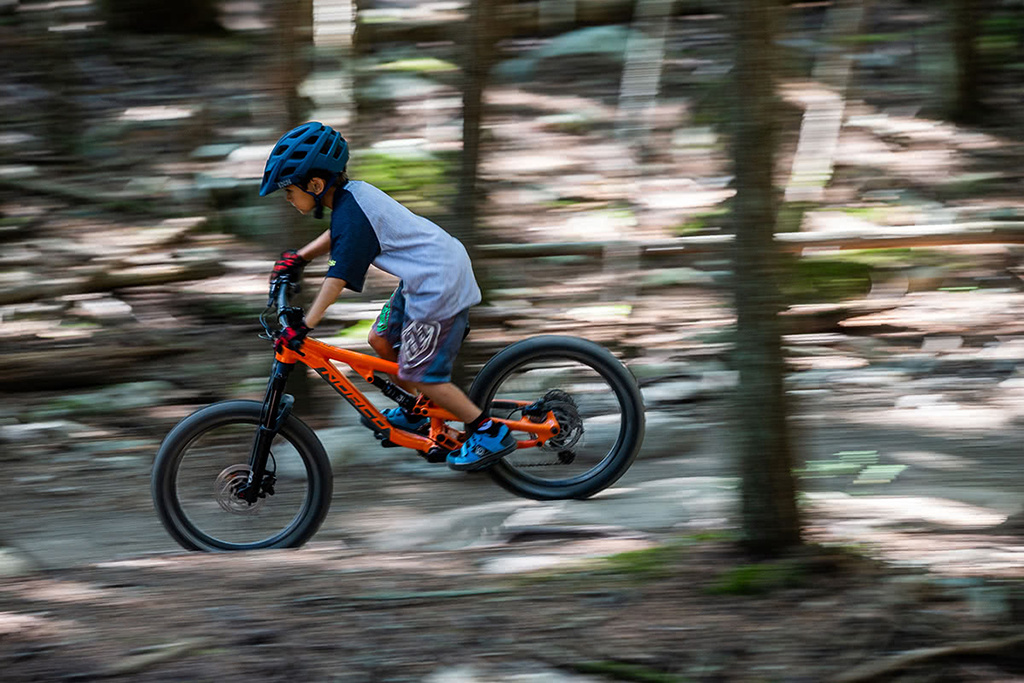 Spend any time at the bike park or your local trails, and you'll notice that kids these days shred with some serious skills that only free time and rubber bones can develop.
To meet the needs of these riders, and help them step things up and progress even further, Norco has completely re-designed the Fluid FS Youth series. The new, progressive frame design provides the features and ride quality of Norco's best adult bikes in a package that isn't just scaled-down, but thought out.
Standover has been maximized, suspension components have been carefully selected with an optimized tune, and the geometry has been honed to create the progressive Norco ride for both 20 and 24-inch models. We intentionally sourced youth-specific components to support riders who demand the most from their equipment, and want to step it up a notch.
The quality and build reflects everything Norco puts into their full-size bikes, so you know the new Fluid FS Youth is up for every trail they are, and its quality parts will keep it out of the shop.
Check out all our kids' bikes HERE.