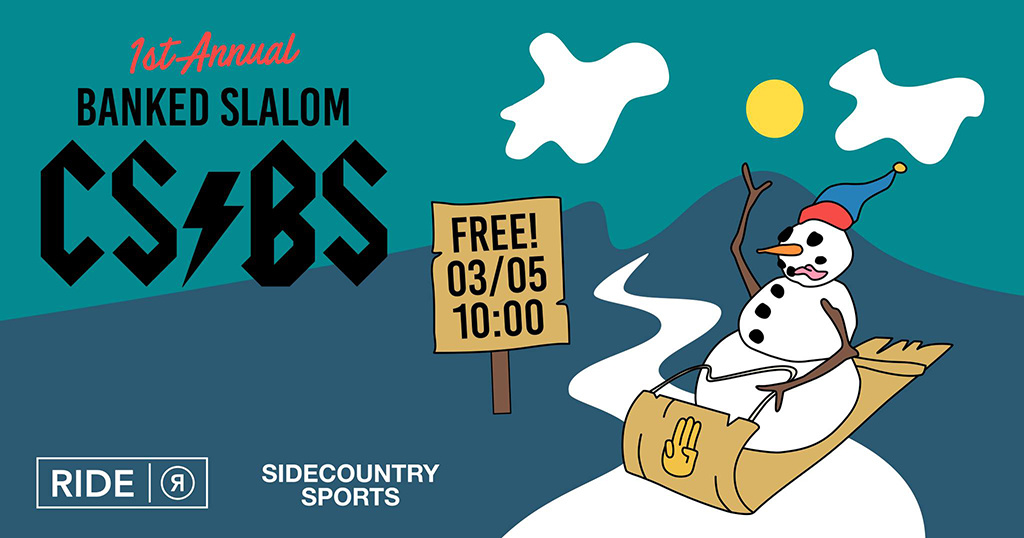 Join us at the Camden Snow Bowl for the 1st annual CS/BS Banked Slalom! This low key, totally FREE, snowboard only event gives you the chance to race against your friends for the ultimate bragging rights. But can you survive the course? Prizes will be awarded to the top finishers from our sponsors Bataleon, Ride, and Sidecountry Sports. All riders are welcome!
10:00 - 11:00 Registration
11:00 - 11:15 Riders Meeting
11:15 - 12:00 Course Inspection
12:00 - 2:00 Race Time
3:00 - 4:00 Awards
*Riders are eligible for two runs, the fastest will count toward your overall standing. Age categories are unisex and designated as follows: 15 & Under, 16 & Over.