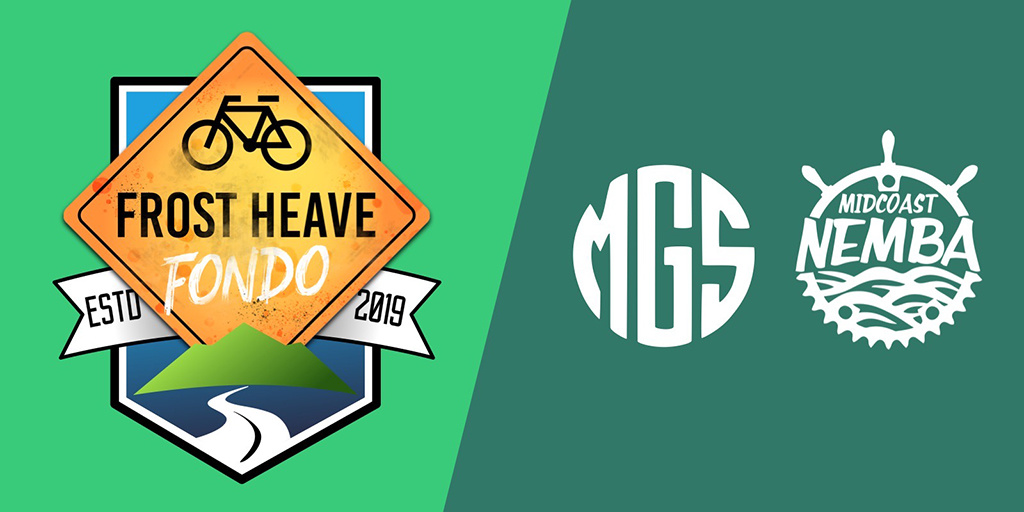 Sunday April 16
10 AM
Welcome back to another season of the Maine Gravel Series! We kick things off with err'body's fav Frost Heave Fondo.
This longstanding spring tradition returns in fashion with two course lengths for you to choose from. Both travel a mix of terrain from pavement and dirt, to mud and puddles, as well as everything in between! You can most certainly count on wet feet. And being April, it's likely that the weather will be unpredictable (rain date April 23).
Courses are not marked. A GPX file and paper map will be provided. And for those who just want an adventure, make friends with a fellow rider and see where ya end up! As always, we'll be dishing up one of the finest rest stops 'round (at about the half way point), but the rest is up to you. So pack water and snacks and some extra layers, too. 'Cuz sh** gets weird out here...
*Helmets are required.
Proceeds from this event will go to support local trail building and our partner, Midcoast NEMBA! We appreciate your contribution to helping build and maintain bike trails in our area.
If you have any additional questions, think about the most important one and forward to [email protected] 'cuz it's all about having fun! Thanks:)